Are you ready to build a personal brand, and create action steps on how you want to present that in person and online?


Well look no further, your easy How-To guide is here with activities that provide the
structure necessary to transform your future by figuring out how to Add Value,
Build Relationships, and Create Opportunities by strategically building your 
PERSONAL BRAND!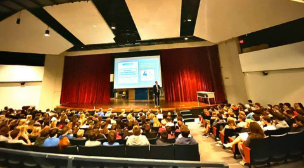 "A course everyone needs..."
"This course gave a positive and proactive perspective on how people can clarify their brand, and utilize the activities to build a strategy to succeed in their lives."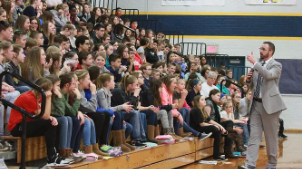 "Activities that work!"

"The short, concise, engaging activities build upon each other, and provide a framework that is literally plug and play for positive impact! Every person needs to take this course!"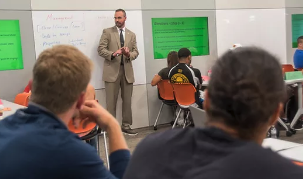 "The Brand Value Equation..."

"Until I took this course, I didn't understand the impact of a personal brand, and truly being authentic in developing a Brand Value Equation that is positive for my life, and our students!"
High School Superintendent
Check out our other products!
Personal Branding Presentations, Name, Image, & Likeness (NIL), and Leadership Development!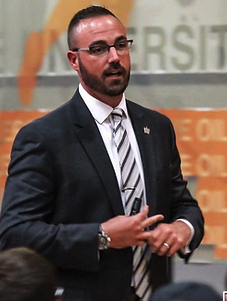 Hi, I'm [Doc G]

I've spent the last 20 years working to make an impact on people's lives by helping them understand the importance of building a strategic personal brand, and learning how to take control of their own in person and online story!
As a former high school teacher, coach, & athletic director turned college professor / leadership development coordinator / D1 athletic operations director, I've seen first hand the power of a strategic personal brand, and want to help you develop and clarify yours through ACTIVITIES THAT WORK!
After finishing this course, you will have built a strategic personal branding road map that you can implement each and everyday, in person & online.
You will ultimately:
Understand your PURPOSE
Build your PLAN
Activate Your VALUE in person & online!
Ready?
Let's get after it! I'm here to help!
-- Doc G


Dr. Grant's Background
Learn more - https://www.triplethreatleadership.com/experience-cv
-------------------------------------------------------------------------------------------------------------------------------------------------------------------------------------------
Professional Experience:
President - Triple Threat Leadership, LLC | www.triplethreatleadership.com
President - www.NIL-Education.com
Assistant Professor of Leadership Development & Social Media - The University of Findlay
Director of Leadership Development, Operations, Outreach - Men's & Women's Golf - The University of North Carolina at Chapel Hill
Assistant Professor of Social Media & Sport Management - The University of Findlay
Adjunct Professor - Masters of Sport Mgmt. - Ohio University
Creator / Director - Central Ohio Golf Academy Junior Tour (COGA)
Camp Director - Blue Devil Golf Schools - Duke University
Director of Athletics / Activities - Van Buren Local Schools
High School Teacher / Varsity Coach - Findlay City Schools
Educational Background:
Ed.D. - Leadership & Policy
MBA - Organizational Leadership & Sports Mgmt.
BA - Education


Check your inbox to confirm your subscription